All blogs
Brewing on a coaster
This week, we're bringing out a toast on the updated Heineken Experience app. An interactive tour through the former brewery of the world-famous beer brand. The updated app, available since this week for Android and iOS devices, has been developed to increase interaction and personalization during the tour.
Personal and interactive
As visitors walk through the brewery, new 'stories' appear in the app. Stories that tell a series of highlights from the history of the beer brand. Thanks to a number of twelve beacons placed inside the Heineken Experience, the app only shows stories that are relevant to the visitor's experience and thus a personal experience. In addition, the app uses various techniques to let visitors experience an interactive tour. One of those techniques is augmented reality (AR).
What is augmented reality?
Augmented reality allows us to add virtual information, such as a 3d object, to reality through the camera of our smartphone. A user experiences augmented reality the moment the virtual information is combined with a live camera image. With the help of ARkit for iOS devices and Arcore for Android devices, AR functions can be implemented natively in any app.
The Heineken brewing process
Visitors of the Heineken Experience can also view the brewing process in miniature form. Just by simply pointing their camera at a Heineken beer coaster. The app shows the brewing process through 3D animations.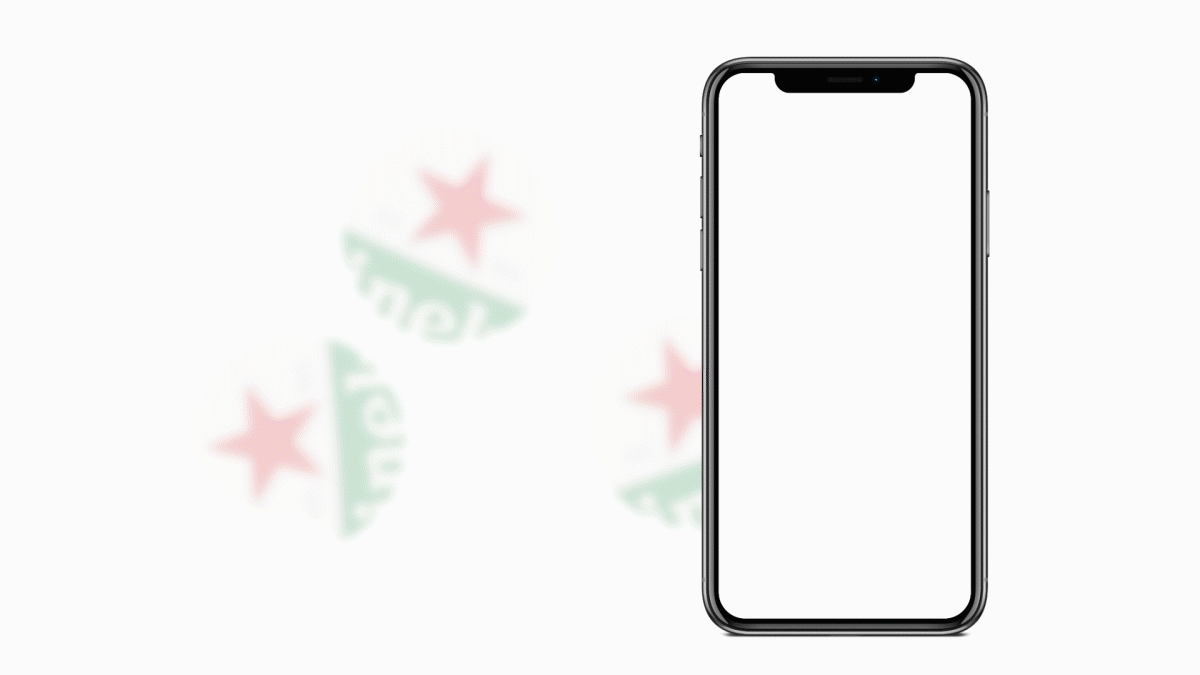 The technique
Earlier we wrote an article about AR. Among other things, we discussed the possibilities and limitations of augmented reality. Since that time, the OS-giants have been working hard on both the stability and speed of AR. But that's not it; there are also new possibilities for app developers working with augmented reality.
One of those possibilities is the 'image recognition' functionality. This allows your smartphone to recognize images and then link AR elements to them. Previously we had to use third parties for this functionality, but now it's a native part of Apple's ARkit. This contributes to the stability considerably. For the Heineken Experience app we have used the iconic beer coaster as an 'image', which means that the app recognizes it as an anchor point and then adds the virtual brewing process to it.
Read the full case here