All projects
Engagement in the entire customer journey
Client

Heineken

Discipline

Design, Development

Platform

iOS & Android
A unique museum in the heart of Amsterdam. With over a million visitors a year, the Heineken Experience wants to continue to innovate in order to increase the engagement of its visitors. We developed a mobile app that contributes to this desired outcome. An interactive tour through the former brewery of the world famous beer brand, aimed at increasing interaction and personalization.
Scroll through the history
As visitors walk through the brewery new 'stories' - also called Tall tales - will appear in their timeline. Stories that tell a series of highlights from the beer brand's history through catchy animations. Thanks to a number of twelve beacons the Heineken Experience only shows stories that are relevant to the visitor's experience at that specific time, which makes it a personal and interactive experience.
Adapting to trends
The app makes use of the latest trends in the field of mobile app development. Users can simply point their camera at a Heineken coaster to experience the brewing process in "augmented reality", for instance. The combination of a 3D visualization of the brewing process and a live camera image creates the illusion that the beer is brewed in front of their nose. The stories that a visitor was shown earlier during the tour are now really coming to life.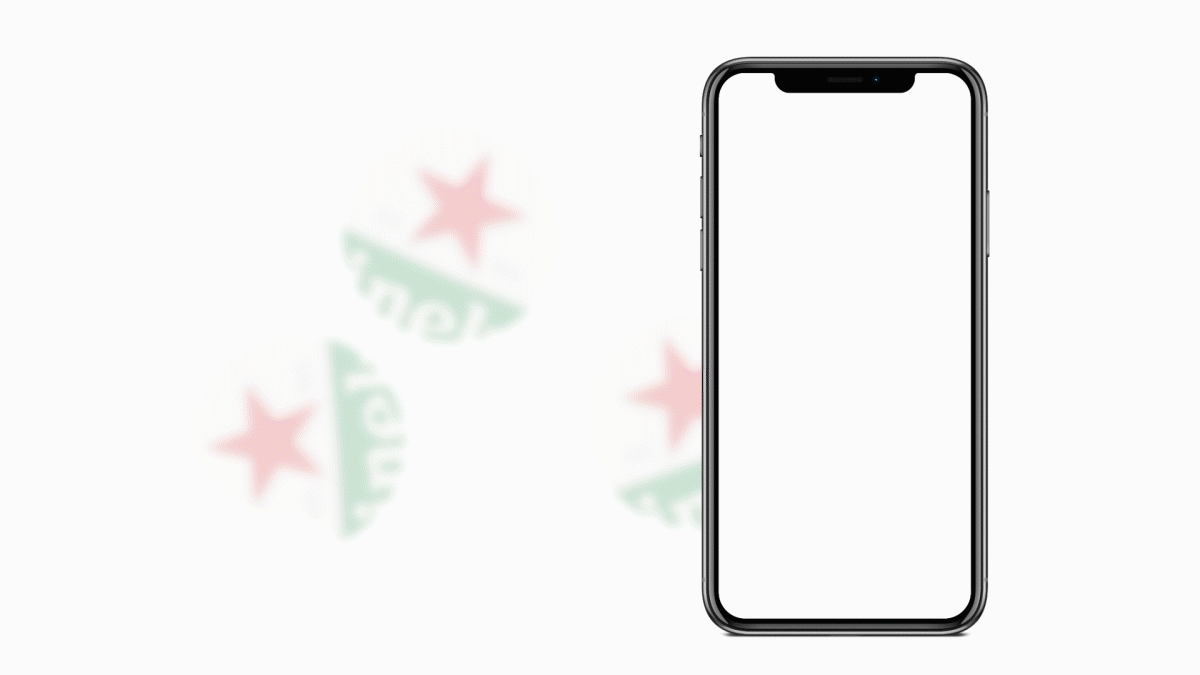 Part of the entire customer journey
Visitors can even continue their experience outside the walls of the brewery. After the interactive tour, the app takes them to the nicest restaurants and Amsterdam pubs where a cold Heineken beer awaits them. In this way, the Heineken Experience manages to connect even more people with the popular beer brand.
Friend of the brewery
Already in 2013 we worked with Heineken Experience on an interactive audio and video tour, available in 9 languages. Over the past six years, we have been working continuously on updates to the app. And with success. The Android and iOS app have been downloaded more than 420,000 times and are used by more than 13,000 visitors every month.